Responses published to the emerging Local Plan 'First Conversation' consultation
Thousands of people engaged in the wide-ranging 'First Conversation' consultation that took place in early 2020. On 16 September 2020, we published the 8,500 responses that were received. These responses include suggestions of sites for development and for green spaces across Cambridge and South Cambridgeshire. Responses were sent in by landowners, developers, communities, and others.
We are grateful to everyone who shared their ideas and feedback. The consultation reached more people than ever before, with social media and events involving thousands across the Greater Cambridge area.
We will now be developing the spatial strategy for the Plan, taking into account the comments received in the consultation about the big themes and vision for the area. Sites will only be selected if they fit with the wider aims of the Plan and are shown to be sustainable. Far more land has been suggested by landowners than will be needed for new development. Our suggested spatial approach and preferred sites was put forward for full public consultation in 2021.
Cllr Katie Thornburrow, Executive Councillor for Planning Policy and Open Spaces at Cambridge City Council, said: "Thank you so much to everyone who got involved – whether as Parish Councils and Residents Associations; statutory consultees; recipients on our email distribution list; 5,000+ visitors to the Greater Cambridge Shared Planning Service website; 6,000+ people having conversations at pop-up events and The Big Debate; 28,000+ viewers on YouTube; and 55,000+ people who engaged on social media.
"We are carefully considering all of the feedback and we look forward to being able to share more updates in the emerging Local Plan process, in due course."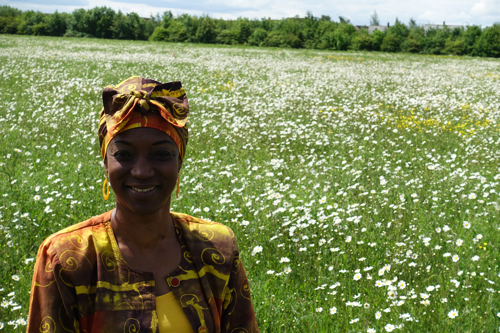 Cllr Dr. Tumi Hawkins, Lead Cabinet Member for Planning at South Cambridgeshire District Council (pictured above), said: "We know some of our residents may worry about sites in their villages that have been put forward through the Call for Sites process; please be reassured that no suggested sites have any planning status at this point in time. There is far, far more land submitted than will possibly be needed to meet the numbers of new homes we may need to plan for, and we won't be choosing any sites that don't meet strict tests for their suitability and sustainability.
"The whole purpose of creating a Local Plan is so that the homes that we do need can be built in a planned, balanced way, according to the policies and guidance we establish through the Local Plan process. If anything, we hope the Call for Sites process will help to illustrate the effort that the Council puts into creating a Local Plan, and help residents to understand how much consideration goes in to ensuring development is done well."
Everyone can read more about the responses, along with a summary report.
More about the consultation
The Greater Cambridge Local Plan will set out where development in Greater Cambridge (Cambridge City and South Cambridgeshire) is allowed to happen, and what it should include – such as homes, business space, community facilities, shops, leisure facilities and green spaces. It will guide how development should help address current and future environmental, social and economic issues and help people to lead happy and healthy lives.
The 'First Conversation' took place in January and February 2020 and was a key step in the rigorous process of developing the new Local Plan, which will be the first joint Local Plan we develop on behalf of Cambridge City and South Cambridgeshire District Councils.
Responses to the consultation show that local communities care deeply about climate change, transport and other big issues. Their comments will help shape the strategic direction of the Plan. For example, out of the suggested 'big themes', an overwhelming majority of respondents felt that climate change should be the top priority.
The summary report of the First Conversation provides snapshots of answers to the other questions asked.
About the Call for Sites and Call for Green Sites
A Call for Sites is a normal part of the planning process following the Government's guidance for developing Local Plans. It allows anyone to suggest land which could be included in the Local Plan for development. An initial Call for Sites was held in 2019, and the public was asked to suggest further sites as part of the First Conversation. We also asked for suggestions for areas that could be suitable for green space uses, like open space or wildlife habitats.
16,103 hectares of land was suggested for potential development, enough for around 170,000-200,000 homes. This is far more than the 5,000 to 30,000 extra homes that, under initial estimates, the new Plan may need to accommodate (on top of the development already allocated in the existing Local Plans). Our planners are now carefully appraising the suggested sites to assess their suitability and there is no guarantee that any of the land suggested will be included in the Plan. Our planners are also looking for other land that may be better able to meet the strategic aims of the Plan.
We are still considering the amount of growth that should be planned, and how the Plan can address the 'big themes' from the First Conversation. Evidence has been commissioned from expert specialists, looking at topics such as how the Plan can respond to climate change, and at issues like water resource availability. The sites submitted under the Call for Green Sites are being assessed as part of green infrastructure evidence being prepared for the Local Plan.
What happened next?
The next public consultation stage was the Preferred Options public consultation (Autumn, 2021). We are working on evidence that will inform the plan, alongside reviewing the comments and testing the sites received through the consultation.
We are planning to publish a report on initial findings of key evidence, including scenarios for the jobs and homes to be planned for, and for strategic spatial options. These will be tested against the overarching themes of climate change, biodiversity and green spaces, wellbeing and social inclusion, and great places. Our planners will also be talking to community groups including Parish Councils and Residents Associations, stakeholder organisations, and other bodies about these initial findings.